RSC_Journal of Materials A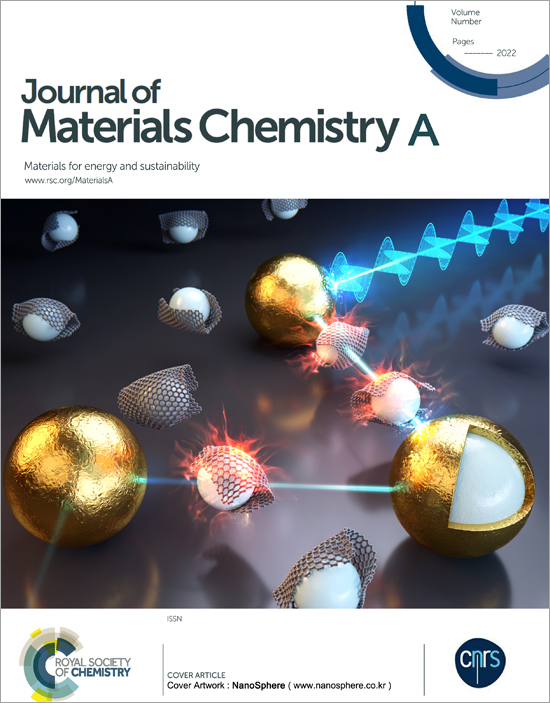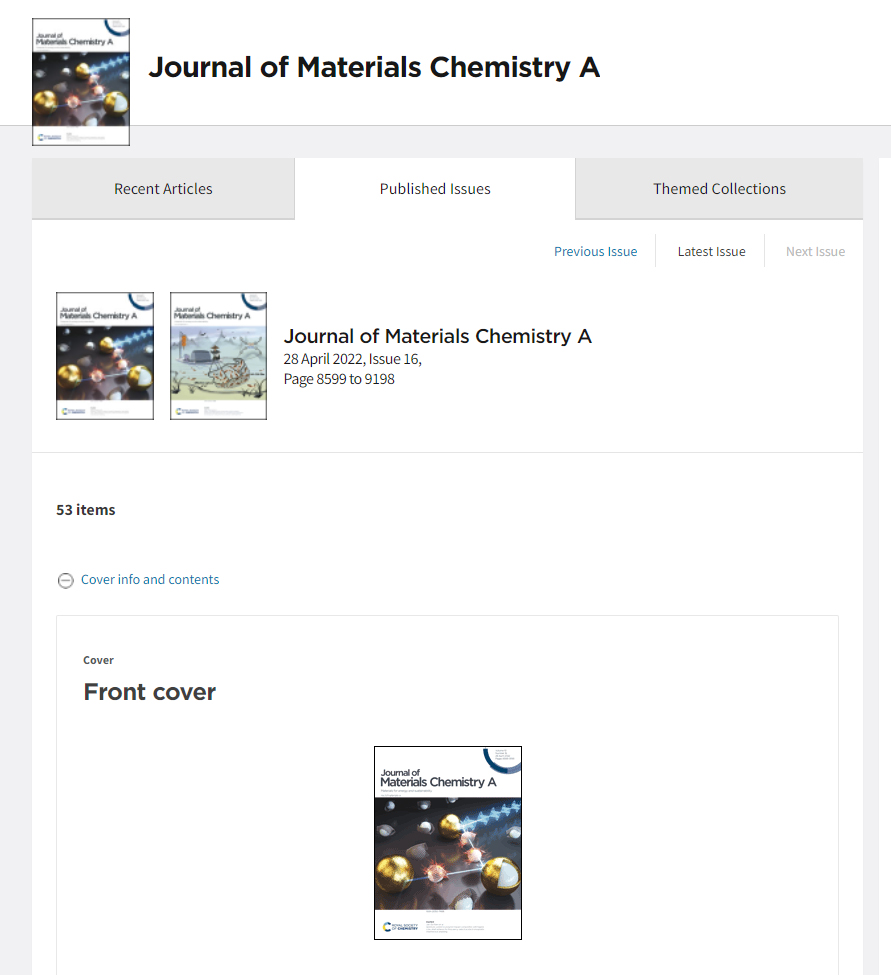 RSC_Journal of Materials A
28 April 2022, Issue 16,
Page 8599 to 9198
Aperture control in polymer-based composites with hybrid core–shell spheres for frequency-selective electromagnetic interference shielding
Next-generation electromagnetic interference (EMI) shielding technology requires a frequency-selective capability, which can enable shielding and/or passing electromagnetic (EM) waves of a certain frequency range. Herein, we propose a novel composite system that provides frequency-selective EM wave absorption capability using bimodal-sized hybrid core–shell spheres, which are a combination of two different types of mono-sized core–shell spheres. Both sphere types had polymer cores covered with shells of either wave-diffuse reflecting nickel/gold or wave-absorbing graphene. Notably, the composite exhibited an excellent EMI shielding effectiveness of 96.5 dB at 1 mm due to the synergistic effect of recursive multiple internal diffusive reflections and absorption induced by the spheres. Furthermore, the absorption frequency range and selectivity of EM waves can be controlled in the 8.2–12.4 GHz frequency range by tuning the aperture size, which is specified by the ratio of two types of spheres in the composite. The developed hybrid core–shell spheres and their composites can be tailored with various types of matrices and have enormous potential for special applications, including advanced EMI shielding materials.
Uiseok Hwang

Junyoung Kim

Hanna Sun

In-Kyung Park

Jonghwan Suhr

Jae-Do Nam
Aperture control in polymer-based composites with hybrid core–shell spheres for frequency-selective electromagnetic interference shielding - Journal of Materials Chemistry A (RSC Publishing)
Image created by minjeong Kim / Nanosphere